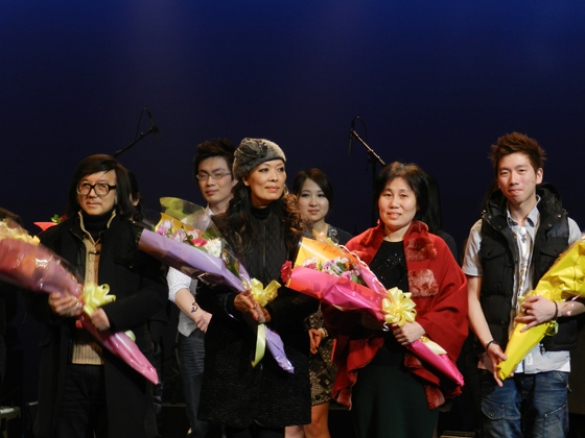 The River Rock Show Theatre was bursting with young Chinese talent on February 11 at the UBC Chinese Students' Association (CSA) 2012 Charity Singing Contest. 13 finalists performed onstage at this energetic, well-attended event, which was organized to support the BC Children's Hospital.
Each contestant prepared extremely well for their performance and brought to the audience a very impressive and enjoyable series of Mandarin, Cantonese and English hit songs. In addition to showing audiences their high level of vocal skill, several contestants even incorporated dance movements into their performance, bringing up the excitement of the entire event.
The talent of the 13 finalists was complimented by a special celebrity performance from Kary Ng of Hong Kong. Kary Ng attended Canadian International School in Hong Kong and started her entertainment career at the age of 15, as one of nine members in the girl band, Cookies. In 2009, Kary came to Vancouver and performed at the S.U.C.C.E.S.S. Charity Gala. More recently, Kary has produced her latest album,  ("Myself"), which features a great selection of new hit ballads.
After several rounds of competition and a stunning performance from Kary, the winners of the 2012 CSA Charity Singing Contest were announced. The first place winner was Clara Liu, who had wowed audiences with her rendition of Alicia Keys' "If I Ain't Got You."